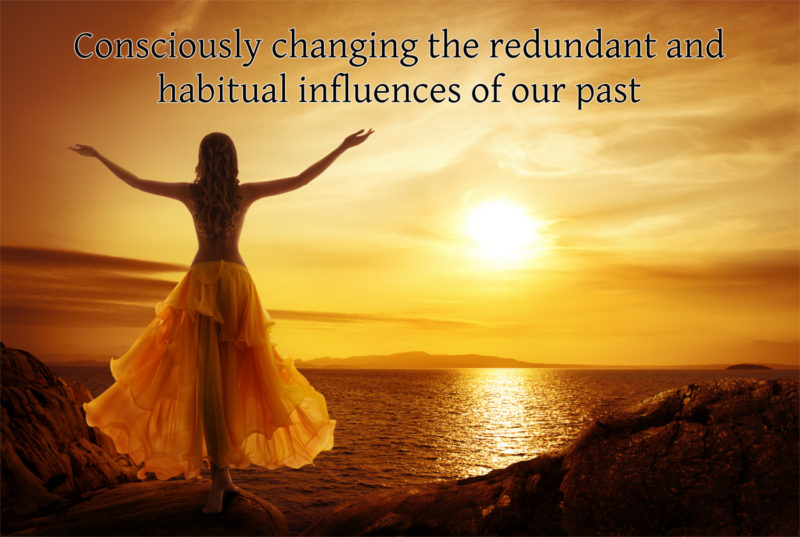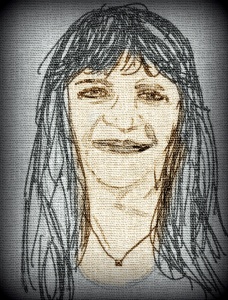 By Sharon Dalzell |
In service of survival we imagine ourselves but we mistake this dreaming to be our real self. This self concept can have many parts that have different jobs. It's an adventure describing how a conscious noticing can be introduced into this habitual (unconscious) world of mind. The self we're imagining and the many sub selves it juggles thinks and feels itself real. To introduce noticing this self is rather like listening to conversations among imaginary friends. Noticing, or paying attention to these imagined selves operating subconsciously is powerful. After spending couple of days talking to and mostly listening to my own different selves and inviting them to come forth, they spoke out loud and it went something like this…
The imagined self lays down the 'law' regarding what we allow as socially proper behavior, for me. But, wait, here comes another self, with another set of ideas. A self who wants out from under the pressure of societal norms and it insists on saying 'yes' to a nontraditional lifestyle. This self thinks she has a right to a juicier, more lively living experience. Another self sighs and shuffles in, a worn and torn mother speaking about how sick and tired she is of the struggle that goes on among these different selves. It is lively and energetically charged, how these different selves step into the conversation. The mother self seems a bit of a martyr, managing the squabbling and manipulative mind stuff of and child and adolescent selves. The mother self is stoic and forever worn out. She feels guilty that she has not been able to reconcile these warring and childish selves. She wanted her kids to have better than she had. She now  wants the kids to go away because they don't listen, they're unruly and refuse to co-operate. They know she'll take care of them no matter how they argue and refuse to co-operate with one another.
There is a conscious awareness is in the midst of mental stories, a noticing of the perpetual cycling of these selves as they are being taken care of or belittled by another imagined self like the martyr mom above. But who notices  what or who  holds all of this that is circling within. The martyr mom would be out of a job if the kids ever reconciled. Who notices this play in the theater of mind?
As I play with and listen to these selves I become aware that these so-called selves are habitual systems, created in my mind, developed from some snapshot in the past where this thought of 'I' made a decision about how to get by in the world, that decision has since become automatic. I don't have to think about it for the habit to work. I am convinced all of us formed such survival strategies that are a bit like my personal example.
A baby learns and adapts to whatever circumstances are present. Familial influences are present along with an onslaught of hypnotic advertising. These things influence a human being by six months of age. Whatever beliefs (systems of thought) influenced us from culture e.g. spiritual or religious influence, it seems a sense of self will be created and form strategies to cope with the world. With media influence especially with the advent of the internet reaches into us more powerfully influencing what an person or group comes to believe. Primitive and modern values converge forming the foundation of notions 'about' ourselves built out of all the information bombarding the mind. All aspects of this self presumes to do different jobs and even struggle with conflicting beliefs. Survival is presumably the goal of these beliefs.
As an experiment let's let these selves come forth and speak. This changes things because we do it consciously instead of habitually. It is illuminating and begins to separate awareness from what is a magnificent complex of thought that is typically automatic. We see these routines are often emotionally charged and it's quite astounding to see them as a kind of thought software as opposed to 'who we are.'
To help this witnessing of the mind, creating an altered state like a mild trance serves as a tool to break us out of our habitual thinking. Hypnosis is similar to a meditative altered state of mind, except in meditation we are quieting the mind, in hypnosis we are consciously exploring it. Our own Awareness simply begins to see what's happening within the mind BECAUSE we are not operating automatically we bring NEW conscious insights, facts and judgments to these previously habituated thinking and this dramatically changes how we value these ideas. We may see some habits no longer serve us, if they ever did. Our whole view of ourselves and how we see the world can change. In this way hypnosis works in favor of the individual's conscious freedom to choose.
Finding our own capacity to redirect previously automatic processes of the mind counters and, often, breaks the 'spell' cast by the constant hypnotic influence of marketing, cultural and religious influence. Many of these strategies simply guide consumers to products or beliefs that serve outside interests.
Conscious use of hypnosis can undo the influence of hypnotic techniques that we've been exposed to our whole life.
We begin to use the mind more consciously and less habitually to direct our own choices. This can be playful too. It's joyful to find out there is more to life than habits formed many years ago. Let's create a life worth living and a world in which it's a joy to live.
My name is Sharon Dalzell Schlotthauer CCHT. I help the process above. I use hypnosis to undo a lifetime of hypnosis that no longer serves a purpose, if it ever did.